Brainstorming for your next application or project is a very good way to start your development process. Brainstorming (in simple words) is a way of writing down everything that comes to your mind, without thinking how to do that. It is basically what all ideas you have regarding the project or what is that you want implemented in your project. For instance, if I am creating a new android application that is a simple calculator, in the brainstorming session for that, I would list down all the functions that I want my application to provide. This would include the basic calculations or the high-level calculations like calculating the logarithm of any number and so on.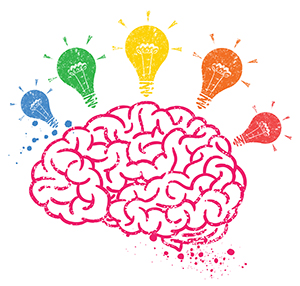 Earlier, in order to do something like this, you would sit down with a piece of paper and pen and write down everything that came to your mind, without dividing it into groups or anything. A better thing to do in such a scenario is to use a Mind Mapping software on your computer or your Android device. In today's tutorial, I would share with you 2 PC-based solutions that you can use and an Android based solution that will help you to brainstorm, even on the go.
PC-Based Solutions
In this category, I have used quite a few tools on my Windows 8 Laptop, and I have found the following three to be the best tools available for me. One is a software that I installed on my laptop and the other two are websites that provide a similar functionality. I used the websites when I didn't have access to my laptop.
X-Mind (A Software)
X-Mind is a software solution to the idea of mind mapping or brainstorming. There are various templates available in X-Mind by default that you can use, or you can begin with the blank (basic) template which lets you create your entire idea around a central idea. I liked this software because it is very user-friendly, and lets me move my ideas from one sub topic to another sub topic, without having to care for the alignment or any other things. You can head over to the official X-Mind website to download a free version of the software or a professional paid version.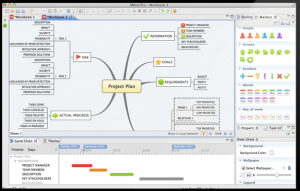 Bubbl.us (Website Solution)
Bubble.us is a website which provides almost all the features that you get on the X-Mind software, but the condition is that you require a working internet connection in order to work on this website. The website also allows you to move the topics from one sub topic to another, without any problem of alignment, just like the X-Mind software. Head over to the website right now to try their awesome tool for free.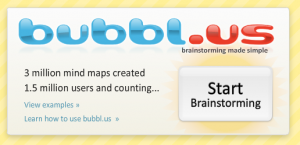 Mind Jet Mind Manager (Website Solution)
Mind Jet is a website similar to Bubbl.us, but I liked this more than that website because of an extended feature that the Bubbl.us website does not provide. It has a powerful Android application. Both, the website and the android application, provide high quality tools to work and create awesome mind maps, just like the previously mentioned tools. But the down side it that the Mind Jet website solution is a paid solution, but you can avail it for free for a period of 30 days.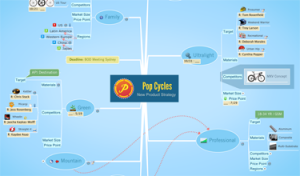 Android Solution
I tried a few Android applications on my phone (Samsung Galaxy Note – N7000) and I found the Mind Jet application to best fit my need. It enables me to create and store all my mind maps to the cloud, and then access it over on my computer, when I get home to get an even better view of what I created. You can download this free application by heading over to the Google Play Store and installing it on your preferred device.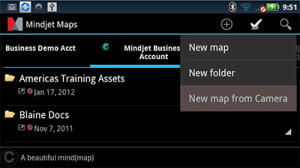 Well, that's all that I have for you in this article. I would love to know from you if you use any other Brainstorming or Mind mapping techniques for your projects. Leave them for me to see in the comments section below. Feel free to contact me regarding any thing that you did not understand in this article. Also, don't forget to subscribe to Slash Coding for latest post updates via RSS Feeds, Facebook, Google+ or Twitter.