Slash Coding is a blog, where we share answers to most commonly asked questions about Web Development and Android Application development. Web Development mainly includes Front end web development and we focus on getting you the best content possible by making use of graphics at every stage possible. We also discuss various other articles, other than just pure code to keep things a bit entertaining here. The blog is managed and run by a single author and technology enthusiast, Aneesh Bhatnagar. He dedicates his time to this blog so that he can share all that he knows in this field with everyone on the internet. Learn more about the author in the content below.
About the Author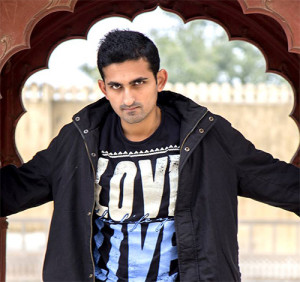 The author at Slash Coding is Aneesh Bhatnagar. He is a front-end web developer by passion and this passion drives him crazy to learn as much as he can in this field. At the time of writing of this, he is well acquainted in HTML, HTML5, CSS, CSS3, JavaScript, jQuery and not to forget Android application development. With the knowledge he possesses, he thought of sharing it with the world through this blog.
He started his blogging journey with a free Blogspot blog that talked about Photoshop and Blogging. He removed that blog in early 2010. Then he started his self-hosted WordPress blog named TechHive, which discussed about Technology. The new technology, the old technology and the blog also focused on the blogging world. He later sold that blog to another blogger, who is yet to do something out of the purchased blog. And now, here he is with Slash Coding, hoping to help anyone that wants to learn about Web Development. He also works as a freelance web developer and an Android Application developer apart from writing tutorials on this blog.
Connect with Aneesh Bhatnagar:
You can connect with Aneesh in the following ways. You can either follow him on Twitter, follow him on Facebook, circle him on Google+, or drop in an email using the contact form.