Android is becoming one of the most used Mobile operating system these days. Android is found on mobile phones, tablets and other devices as well. It has a tough competition with iOS Devices and Windows Phones, but in my opinion, Android is a lot widely used as compared to other mobile operating systems. There are various ways of developing Android Applications though we will try to focus on the Native style of Application development, which is considered to be the best by a lot of web sources.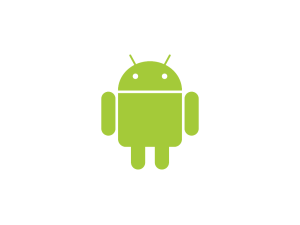 Adding something more to your Resume or CV is never a bad option! And if that something is what is in demand these days, it is a really good thing to do. Mobile devices are the future, no matter what! The size of the devices might increase, but they will still be called Mobile Devices and developing applications for these devices will benefit you in every way! So let's begin with discussing the main reasons to learn Android Application Development.
Expanding Market: As discussed earlier, the android community is growing at a faster pace. Developing for Android will enable you to provide your applications to a larger audience and hence increasing your chances of getting recognized in the market. At present time, over a 104 million Android Devices have been sold, which could all run the application you design! Think about it…
Cross-Platform Capability: If you are already developing applications for any other mobile platform, it is going to be a greater opportunity for you to distribute your application to the Android's Expanding market! You can port your application using the Android SDK and grow at an exponential rate!
Expand your Thinking: Unlike Apple's iTunes store, the Android Play Store has fewer restrictions, which means you can develop anything and everything that you want without having to worry about restrictions. Though sometimes these instructions are beneficial, but working without restrictions is having total freedom to build anything for your application!
Academic Perspective: From the academics point of view, learning Android Application development will introduce you with a totally new programming paradigm, regardless of your prior knowledge about programming or mobile development.
Career Opportunity: The most important of all is the career opportunity. Mobile developers are high in demand and will remain to be in demand for a long time! And learning how to develop applications for the most popular mobile platform is definitely going to give you a boost!
Well, at this point I can think of only these reasons to learn Android Application Development. If you have any other reasons to learn Android Application Development, do share them with us and with everyone using the comments box below or by using the contact page.
If you would like to learn Android Application Development from the basics, head over to our first Android Tutorial, which will help you to get started with Android application development. If you are interested in learning more about Android Application development, stay tuned to Slash Coding to learn more in this field. Subscribe to our updates, like us on Facebook or follow us on Twitter.